Regular price
Sale price
$4.00 USD
Unit price
per
Sale
Sold out
Scouring many of my co-collaborator, Taiche' beautiful and varied looks, I settled on two that captured what I saw and captured two emotions I felt during my journey to reconnect with the Chamoru culture. I saw a set of images of Gideon Lorete (aka Mana), and Starlet Cruz.

For Gideon, his expression, posture and broad shoulders had two thoughts going through my mind, strength and resiliency. But not just of the physical nature, but also a resiliency of the mind. To have such a strong fortitude to push on in what you believe in. Gideon, an actor who calls the city of Angels home, rather than assimilating and abandoning his cultural heritage, he continued to learn, embrace and even diversify his understanding of his heritage. That determination, that strength to stay connected to your roots was inspiring to me. So much, that I adopted a same mindset in regards to the understanding of my cultural heritage.

The Latte stone adorned around his neck and displayed behind him, is an iconic symbol of strength to the Chamoru people. The style I gave Gideon in this piece is reminiscent of how the CHamoru' of the island of Saipan, a homage to his heritage.

• High opacity film that's impossible to see through
• Fast and easy bubble-free application
• Durable vinyl, perfect for indoor use
• 95µ density

Don't forget to clean the surface before applying the sticker.
Materials

Made of Polymer Clay, UV Resin, Titanium / Gold Plated Metals for both dangles and studs
Shipping

Please allow 3-5 Business Days for your order to process.
Care Instructions

Store Jewelry in a cool and dark place. To clean, use a cotton swab and rubbing alcohol to gently swipe over the polymer clay jewelry.
Share
View full details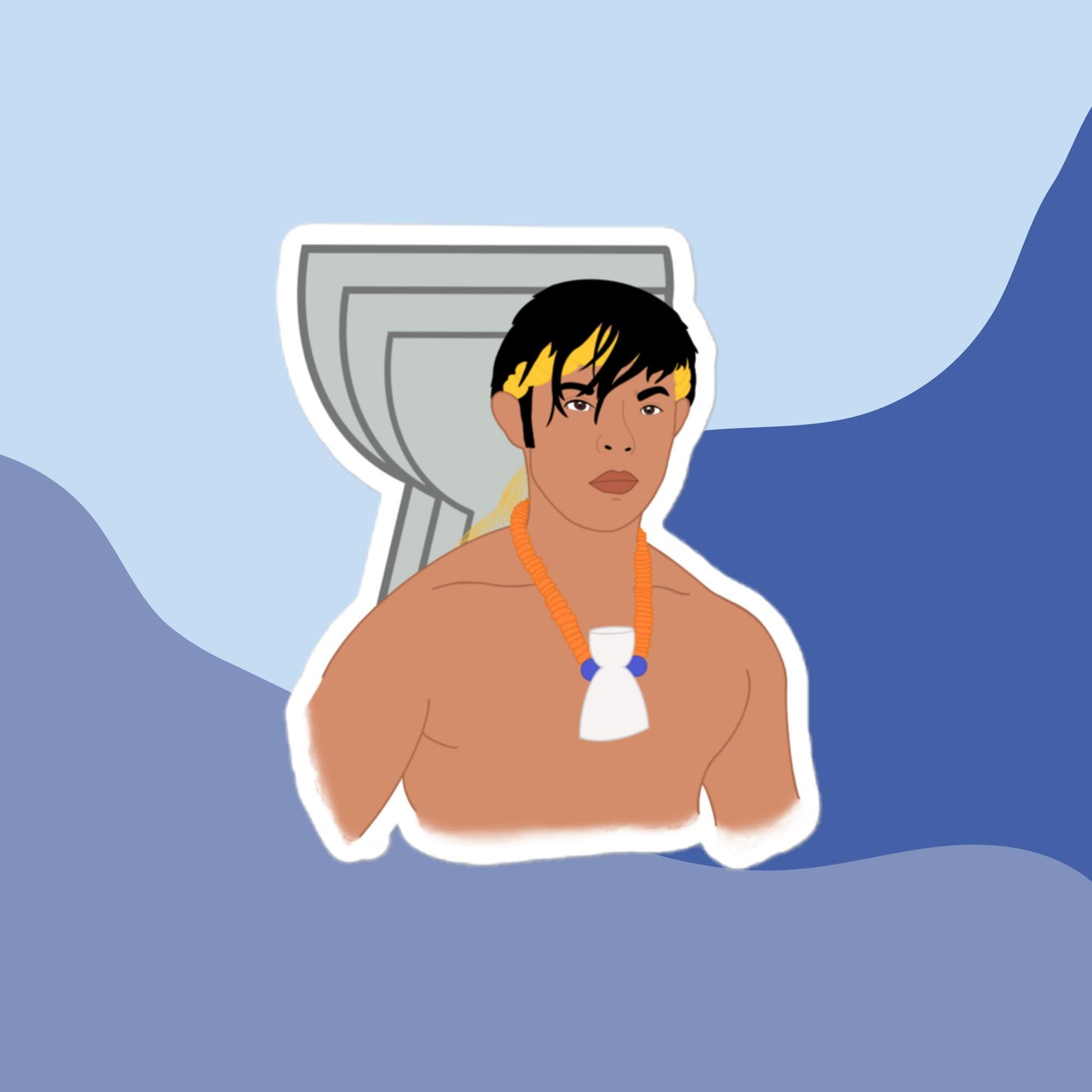 Refund Policies

House of Xellence will allow a refund of an item up to 30 days from initial purchase. We will not be held liable for any damages after shipment is complete.